China, Nepal to cooperate more on Belt and Road
Chinese President Xi Jinping met with Nepali Prime Minister Pushpa Kamal Dahal on Monday afternoon, and they agreed to cooperate more in jointly building the Belt and Road.
China welcomes Madagascar to join Belt and Road construction
China and Madagascar on Monday agreed to synergize development strategies under the framework of the Belt and Road Initiative and ten major plans for China-Africa cooperation.
Impoverished county visited by Xi shakes off poverty
Lankao County in central China's Henan Province Monday announced its withdrawal from the country's list of impoverished counties.
Xi congratulates opening of Boao Forum for Asia
President Xi Jinping sent a congratulatory letter to the opening ceremony of the 2017 annual conference of the Boao Forum for Asia, held in China's Hainan Province Saturday morning.
Lenin, Xi and Chinese version of globalization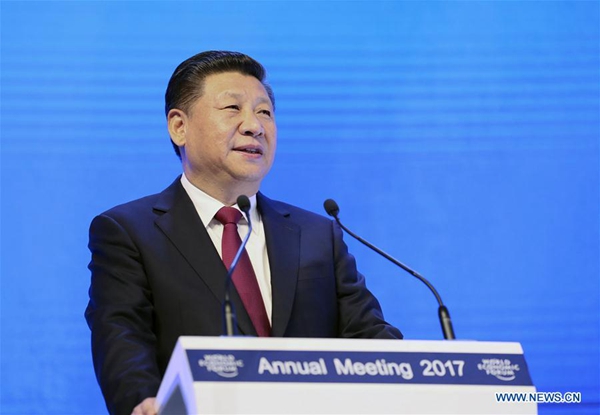 Like socialism with the Chinese characteristics, globalization with Chinese characteristics is going to leave its imprint across the continents.
Xi calls for building 'great wall of iron' for Xinjiang's stability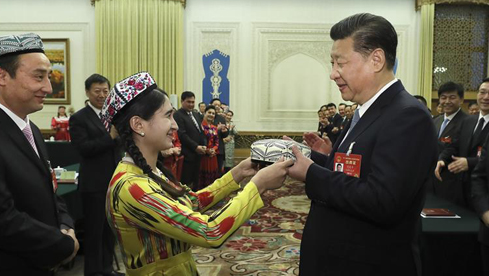 Chinese President Xi Jinping joins a panel discussion with deputies to the 12th National People's Congress (NPC) from Xinjiang Uygur Autonomous Region at the annual session of the NPC in Beijing, capital of China, March 10, 2017.
President Xi calls for lasting effects of poverty relief
Chinese President Xi Jinping said Wednesday that the country should form a poverty relief mechanism with long-lasting effects and contain formalism in poverty reduction.
Real economy, SOEs crucial for NE China development: Xi
Chinese President Xi Jinping said Tuesday that the northeastern province of Liaoning must depend on the real economy to realize rejuvenation, stressing the leading role of state-owned companies.